PENSTOCK PIPE
Large diameter, heavy-walled pipes used in dams and hydroelectric power plants are produced with straight stitching with 4 roll bending principle.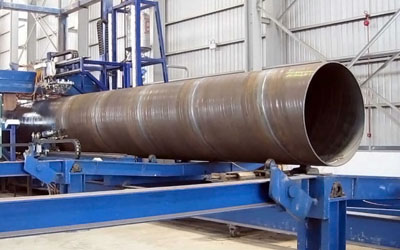 SPİRAL PIPE
It is formed by spirally folding the steel coil according to the standards and transforming it into pipe form and connecting it internally and externally with automatic underfloor arc welding.
PIPE FITTINGS
In every size; Elbows, Tee Fittings, Reducing, Pants Construction, Expansion Gaskets, Flanges, Collectors, Supports and Demounting Parts are manufactured in Ak Steel Pipe.